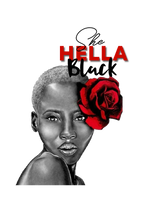 "Art She Hella Black Afro T-Shirt"
There is nothing more powerful than a woman with vision! She Hella Black and Beautiful, its important to celebrate to culture and color! 
Order Yours Today!
#SHEMATTERS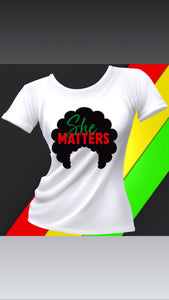 AFRO "SHE MATTERS"
Our fight for liberty, justice, and freedom continues. Together, we can — and will — transform. This is the revolution. Change is coming. blacklivesmatter.com/
SHOW YOUR SUPPORT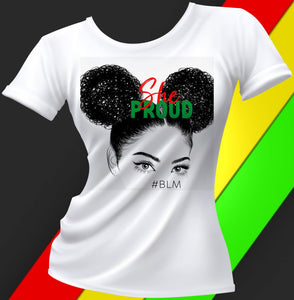 "SHE PROUD"
Curly Hair Don't Care! The #BLM has come to stay! This time it's different, It's not okay to feel obligated to refret or apologize for your beauty! Your creation, your perfect design. That's what she represents.
ROCK YOUR HERITAGE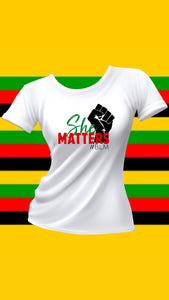 "She Matters" Fist!
No more apologies for wanting our seed to grow, live, prosper, thrive and to do it without living each day in FEAR! Sometimes you have to fight. Today, we stand in solidarity with an expected end of equity and equality!
Sorry Not Sorry